Wildflowers.ie
A bag full of Biodiversity
Ireland's ONLY Native Sourced Irish Wildflower Seed Producer

Mail order wildflowers
Minimum packaging, a seed cert, instructions
and a guarantee, with three years free support.
Start learning with a Free Quote
YOU CAN SEND US PHOTOS. WE ADVISE.
THE NEXT BEST TIME TO SOW IS AUGUST TO OCTOBER AND into NOVEMBER IN MILD AREAS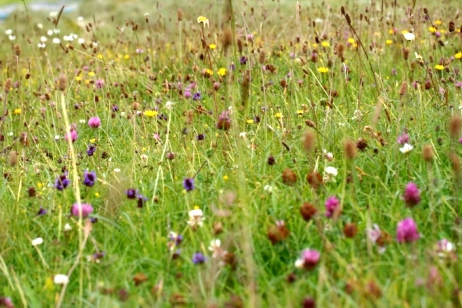 Sandro Cafolla T/a Design By Nature (Est' 1990)
"If you control the weeds.
I guarantee all seed mixtures for 3 years"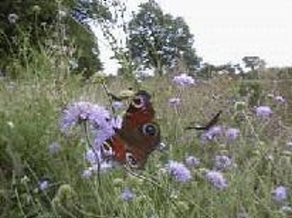 Wildflower seed mixtures are beautiful, educational, inspirational,
great for wildlife and amazing to 'Bee' around.
Wild flower meadow mixtures are far less work than lawns,
Meadows save you lots of money and time
Wild native seeds are older than the oldest antiques,
brighter than the newest novelty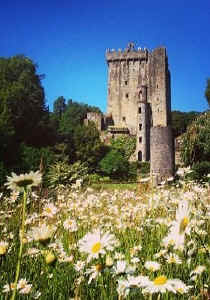 BIODIVERSITY BENEFITS..
RELAX IN YOUR MEADOW
AND DISCOVER WILD NATURE
EACH SPECIES IS AMAZING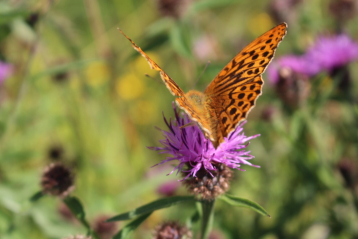 2016 is Irish Pollinator Project more
BEE in the sound of a living native wildflower meadow
buzzing with life...... read on ..
What's fab n' amazing for you,
will Bee great for Nature
Loose yourself in the experience of flora
YOU HAVE TO LEARN HOW,
WE WON'T DO IT FOR YOU.
We TEACH you or your Horticulturalist what to do, we SUPPLY AND ASSIST,
We even get asked to sow a site or two, here and anywhere.
Did you know? High fertility meadows, grow rampant weeds and wildflowers will get smothered by grass,
That such meadows need lots of cutting to reduce fertility. Cut no lower than 4 cm.
YOU HAVE TO GET RID OF WEEDS AND CUT 'most' MEADOWS BY WINTER.
It's all here on this web. remember to remove the cuttings,
Please read our web..4 ESSENTIAL PAGES
THERE'S MORE
This web has advice in the growers manual,
pages of mixture and species data, and much more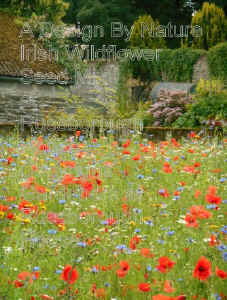 WHAT WE DO:
We grow acres of wild sourced seed, Sown and weeded by hand,
Harvested, often by hand, some with combine harvesters
Then it's dried ,, chaff is removed.
Then its stored, or mixed and packed, all in Ireland,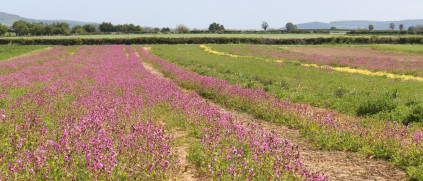 Best Garden Photo/email Winner 2015
Dear Sandro. I try to get as many bee-attractant plants as I can find. I sowed two of your seed mixtures.
The garden exploded into life and every square inch was covered in a riot of wild flowers, some of which I'd not seen before.
Over the summer the flowers attracted seven different species of bee, up to about twenty different hoverflies, three types of dragonfly, damselflies, shield bugs, butterflies and moths, and many insects I couldn't begin to name.

When the foliage died off in late Autumn I left it there and the tits and finches feasted on the seed.
All in all an unqualified success.
Many thanks
Derek Martin, Irish Wildlife Trust Longford/ Westmeath Branch)
Ps. I did better than my friends who also sowed your seed.
---
No other business produces Irish grown native flora,
If you do not wish to buy on this site
GO ON - CHOOSE... DESIGN BY NATURE .... Everyone does
60+ Native Irish Wild Flower Meadow Seed Mixtures
Over 180 different species, as seed, plants or bespoke.
160 acres farmed to produce seed. Mixtures for any Situation
Please use Free Quote for best service