Irish Wildflower Growers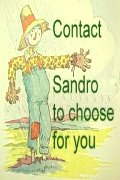 Make it easy by e-mail
Just measure your site
Get Advice n' Price
Products
Our Social Media
Videos (6 videos )
Portfolio Photos (photo filled albums on google+ )

We are always working on
this web updating pages, some links will be broken, just go back with browser.
Advice (40 pages)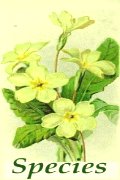 Features: (240 pages)
Handing On Our Heritage

Contact:

Mr. Sandro Cafolla

T/a Design By Nature
Address:

Monavea, Crettyard, Via Carlow, Co Laois. Ireland

Email Info@wildflowers.ie

..

GO ON - CHOOSE

DESIGN BY NATURE

.
Next RTE appearance 'Ear to the Ground' Winter '14/'15 season


Sandro's Native Irish Wildflower Seed Mixtures are Guaranteed for 3 years, beautiful, educational, inspirational, great for wildlife and amazing to 'Bee' around. 
My wild flower meadow mixtures are far less work than lawns and can save you lots of money and time.

Farmers. We have spent 2014 growing extra seed for the Department Of Agricultures RDP plan to assist farmers to grow wildflowers, 

We are now cleaning the seed from the 2014 harvest, Seed Sales to the general public have now ended for 2014, 

When we next be open on Feb 1st 2015 we will again help and advise all customers in time for spring sowing.

Professional enquiries welcome over winter.

Seed costs from 8 cents for annuals up to 36 cent for our highest price seed mixture, average price e00.255 to e.00.285 net per square metre. 
Price varied greatly according to site and cost of species. Our range of native species are easy to install, low energy and lock up more carbon than lawn.

Our products once correctly established, will last indefinitely and become more Bio-diverse and colourful as the years pass by. 
The early years before and after sowing are ever changing and the most challenging. Weeds have to be controlled  Most products must be maintained annually.

After five years the soil fertility will drop and weeds will fail to invade and grass will stay small, and more flora will appear from your original sowing. 
Seed supplied with or without grass. 
Yellow Rattle should be encouraged in grass swards.
Once established the resulting wildflower meadows ARE BIODIVERSITY and you have to 'Bee'. in one to know its charm.
And you will have directly saved another generation of Native Irish Wildflowers, you too, will have made a difference.

Our Wildflower products directly protect Nature, enhance the environment, and conquer the elements.
Education is key to our National Campaign, Please blog about this site and our albums
I get about 10 complaints per year, where meadows failed, usually in very dry summers, new seedlings can struggle, but they recover with rain.

I Supply: Farms, Co Councils, Parks, Roads, Public and Private Gardens and Gardeners,
I Advise and Supply to Infrastructure, Industrial and Corporate sectors, With your purchase we directly fund our conservation activities. Thank You 

 

Most wildflower meadows require one cut per year, then rake and remove the dead grass / brash to allow for more germination
This year our customers said

Hi Sandro,
We sowed the seed on 18th May, well we had great success with it in the walled garden.
Since around the 18th of July, everybody comments on how well they look and we have been telling everyone where we got the seed.
Thanks again.

Clare Hayter. Russborough House

Dear Sandro,

As you predicted, the flowers grew after the summer drought, but there are some bare patches, what do I do?

Hi Tom, the gaps will fill in but from your photos, there are some in shade of trees

WILDFLOWERS: Older than the oldest antiques, brighter than the newest novelty .

Sow our seed from August 20th to November 5th or again in spring, we sow all year around, but best results are from Autumn or spring sowing

Suitable for all types of sites - Get prices, advice and ordering - growing info. Delivered by 'An Post' - Guaranteed to grow via 'Seed Cert'

Our mixtures are trusted and specified by leading landscape architects/designers and NPWS, Semi-state bodies, Co' Councils and Road Engineers

Wildflower Seed Products: All Attract Beneficial Wildlife:

GF Range: Gardeners wildflower mixtures for fun, pleasure and leisure:

FF Farm wildflowers for RDP Range for Rural Development Programs and Irish Farms in general

WF Range: Exacting wildflower mixtures for 'All Sites'

MM Range: Wildflower Meadow Mixtures by soil type

EC Range: Wild flower seed mixtures by eco type

Bespoke and specialist mixtures available.

Natural Ecologies, Conservation and Heritage - You can support us, without buying our products

Since 1990 this micro business has supplied and assisted. 7,500 customers to establish 1332 hectares of meadow in Ireland.
That makes DBN the most successful Non Government or semi-state conservation business in Ireland by far.

in most cases we sold seed, but we have often crowdfunded or got EU or Gov Funding for some projects, Over the years Leader and Country Enterprise funds have assisted customer to sow places they couldn't otherwise afford.

DBN currently seeks support for:

Aran Islands Wildflower Growing Project. (new)

National seed bombing Campaign (ongoing)

When you buy native sourced Irish species they flower at the same time as the wildlife that visits the plants, unlike non-natives
Native flowers can survive your local climatic conditions and protect local wildlife..

Your purchases also supports jobs in Ireland.

We supply seed - by Mail Order : to Public, Trade and Wholesale

Gardens, Small plots, Schools, Tidy-towns .

Farmers, RDP, REP's, NHA, SSI .

Choose by Irish Province or Region

Cabinteely Park has continuously had a meadow grow from our seed since 1996-97

This site has links to 2500 photos sent in by customers or taken of my work. Wildflower Videos are also linked to

Meet Sandro online:: Photos | Videos | and more social media

So called wildflowers:

Retailers and online sellers are selling American, Chinese, or European flora claiming that they are wildflowers instead they are cultivated flowers.

Imports are not native Irish wildflowers and not suitable for nature conservation, and
they may not survive beyond the first year.

You will end up paying for more for expensive packaging / cheap substitutes.

Ask the horticulture division of Bord Bia, or the Department of Agriculture, for a list of growers of Irish wildflowers. ie not just resellers and importers

All proper seed mixture have an Irish origin barcode and or E.U. Plant health passport

Site summery: Design By Nature (IRE) supplies 60+ Native Irish Wild Flower Meadow Seed Mixtures from over 120 different species.

Garden and landscaper low-cut flowering lawns and wildflower meadow mixtures.

National Development Plan native species and wild flower for roads, landfills and civil engineering projects.

Tourist industry use low maintenance flora and meadows for hotels and golf courses, weddings, sports events and garden festivals.

Rural gardeners and wildlife gardeners use our wildflowers to improve the natural look of a garden and blend the planting into the landscape.

We also supply for Permaculture, Agro Forestry and Forest Gardens

This site was previously called' www.allgowild.com

Basic Support:

Seed Guaranteed to 3 years

5 years free advice, on phone or by email,

Customer to supply before and after photos, showing; Same spot existing vegetation,

Site clearance, sowing

Growth each year and close-up photos.

Measurements: hectare ha, 10,000 m2 or 2.471 acres
One international acre is defined as 4046 square metres. / One acre equals about 4425 imperial

(0.405 hectares) | 4,840 square yards, | 43,560 square feet

Most popular species include Meadowsweet, Poppies, Bluebells, Cowslip, Scabious, Knapweed, Yellow Rattle, Cornflower and Marigold

For advice and sales enquires: Email Contact us
Address : Design By Nature, Crettyard, Co Laois, Via Carlow, Ireland.

Telephone +353 (0)56 4442526. email is far easier for us to answer, as we are gardeners, we have to remove gloves,

leave the garden and run inside to the telephone, we often miss it and message box gets full. PLEASE EMAIL