Simple Beauty

Summer Long

Explore

Market leaders

Pure Joy

Specialist Hort'

Mail Order

Start Here
Visits by
appointment
only.

Biodiversity
from every bag

Guarantee-
Seed Cert

Wild Native
seed, plants
and
seed mixtures,
applying
25 years+
experience,

Customers:
B2C:
Bulk Discount

Farms:
Glás or Greening

B2B - Bespoke
Site Visits
Advice
Design
Trade Prices

Specification
Specialist
Infrastructure

Export-
Phytosanitary

Wildflowers.ie

Handing on
our Heritage
Garden Wildflowers, Native Irish wildflower seed mixtures for gardeners, beginners, schools, tidy towns and more...
Mail Order:

Vat: Add 13.5% to net of vat price shown.
Minimum order: 100 grams | Covers 66 metres2 | We simply cant pack any smaller.
Provenances: Irish wild sourced wild flora / Irish farm grown.
3 year Guarantee: Provided photos are emailed before ground prep & sowing, and then of 1st, 2nd, 3rd years.
Seed Cert: Provided with every order.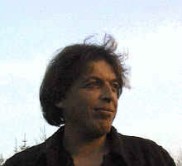 Choosing wildflowers is very easy, just click this free quote link and I will recommend a mixture for you.

Last Updated on 13/05/2015