Design By Nature has the perfect Job offer:

Wanted - Hard work'ing Craft' horticulture' lists to grow wildflowers, Based near Carlow, Tipp, Laois, Kilkenny.
€28,392 - €32,448 pa. drive license req'
Total in-house Hort' training, in all aspects of our work, see below for more details

equality employer

Position 1) Horticulture and sales


cv - info@wildflowers.ie

IMPORTANT DO NOT ring or use any other communication to apply, other than email Info@wildflowers.ie with your cv and application

ONLINE application. Copy and paste to email for Info@wildflowers.ie mark email re: Work

Your name Your address

Write a brief paragraph about why you wish to work for DBN and with native flora

attach your cv. Include links to any web based or social media sites, that you wish a potential employer to see

p1) includes: seed picking, drying & cleaning, seed storage & testing, customer service, sales, product packing,
genebank-gardening and much more.

Employees are required to be free to travel nationwide and overnight during harvest times.
Winter work is mainly indoor.

more about......................
A life changing horticultural career working on a small team situated on the Laois/Carlow/Kilkenny border.

This employment offer is only available to proven physically fit and hard working applicants who wish to work with Native Flora.

Ideally you should already have a track record however short, in Conservation, Horticulture or Gardening and or all things nature and outdoor as their primary career route in life and be over 18 years old.

You must be willing to work in all weather conditions. Clean driving license essential, 'speed points ignored'.

Applicants must be able to work alone on your own initiative with guidance, or in a small team and/or with clients and be willing to travel nationwide, including overnights.

You must have a good eye for detail and be willing to quickly learn all about working with native flora.
Be able to work hard and keep up with our pace and the seasonal demands of this very physical employment opportunity. Much of the work involves using your hands.

Be able to train on the job, to learn to change work tasks as the seasons progress, from sowing and planting, to maintenance and crop care, to harvest and drying, to cleaning and indoor winter work.

The work includes hand and machinery practices, manual lifting, a range of 'safe passes' and 'on the job' skills training.

P1. Applicants will/may depending on ability be also involved in conservation and heritage activities, social media, using IT, customer support, client projects,

Ideally you should be a fluent English speaker

Part time Positions: as above will also be considered.

end of employment offer..........................

About us: Native Sourced, Irish Provenance Wildflower Seed Mixtures

Celebrating our 30th anniversary, Established 1990.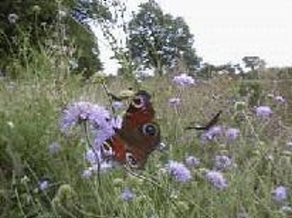 Products for: Public or trade. Gardeners and professionals
Supplying You with Seed that grows, Biodiversity in every sack of seed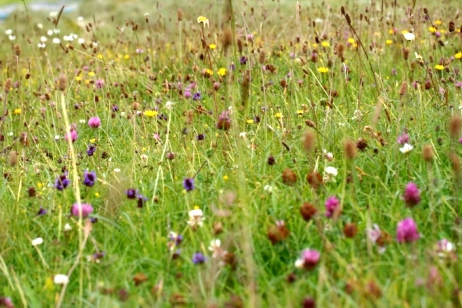 Mr Sandro Cafolla t/a Design By Nature
and his 'SeedHeads' Team of Irish Wildflower Growers
Design By Nature - Established 1990
DBN is a Department of Agriculture, Food and the Marine,
(DAFM) : Registered Native Sourced Irish Wildflower Seed Grower,
Harvester, Supplier, Processor, Mixer and Packer
DAFM Registered No: IECS44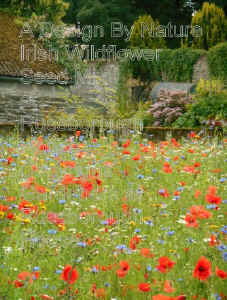 WHAT WE DO:
No other business produces Irish provenance native flora
We grow acres of wild sourced seed, we travel miles
to find sources we can collect from,
these small lots are then propagated, sown by hand,
Small living gene banks soon become larger field crops
These are weeded, grown in polycultures, rotated and
most summers we have a Wildflower Farm Open day
where you can see some of our crops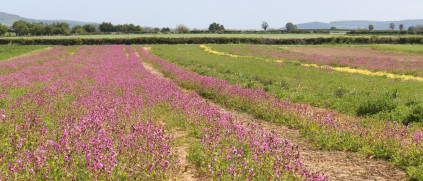 Many are first harvested by hand,
some crops we can take with combine harvesters,
Brush Harvesters and our own bespoke methods.
Then the seed-head, chaff and seed is gathered,
bundled, transported, to our seed house, where its
checked, dried, sorted, straw is removed, chaff is removed,
After winnowing and sieving it's then stored,
to be mixed and packed, all in Ireland, for Irish growers.
We answer customer questions by email / or quote form,
We make recommendations.
We accept photos of before you start and years after
We are mainly a mail order business serving the trade and public
with Seed mixtures. plants and individual species.
We are passionate about wildflowers.
Wildflowers are older than the oldest antiques,
Brighter than the newest novelty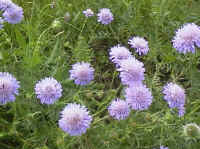 GO ON - CHOOSE... DESIGN BY NATURE
Bee in the sound of a living native wildflower meadow
35,907 Pollinator Projects sown in Ireland since 1990.